I don't do life drawing often, because I did so much in art school.
If I'm drawing a naked person, generally they are gonna be fucking or setting something on fire. However, I made an exception for a special intimate session of Dr. Sketchy's Berlin at the Drink and Draw Berlin kunsthaus, starring model Liliana Velásquez.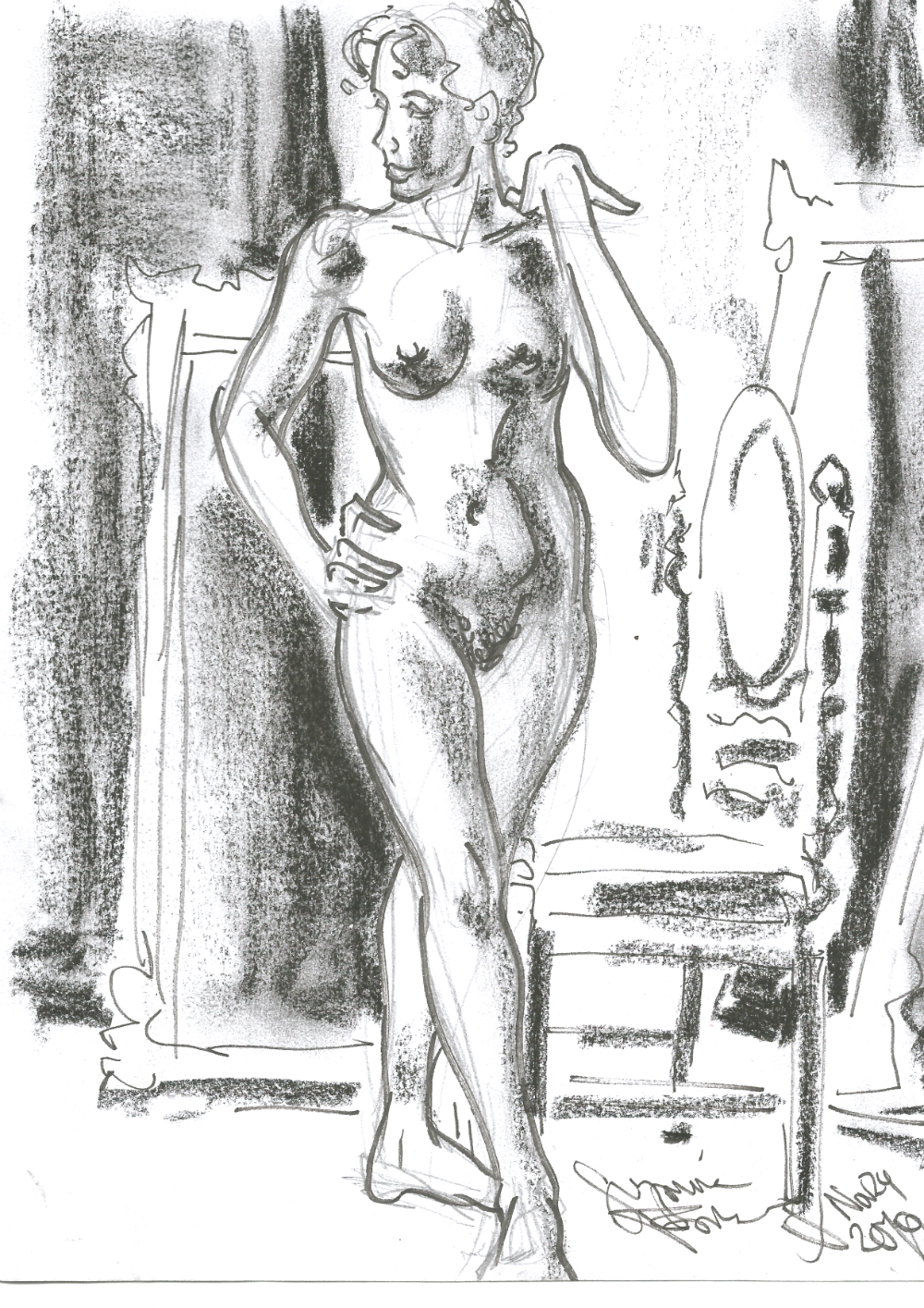 Liliana is a friend and muse who I have drawn many times because she is one of the hardest-working entertainers in Berlin. I've caught her doing stand-up, producing variety shows, hosting New Year's events, teaching the tango at her live talk show, and more.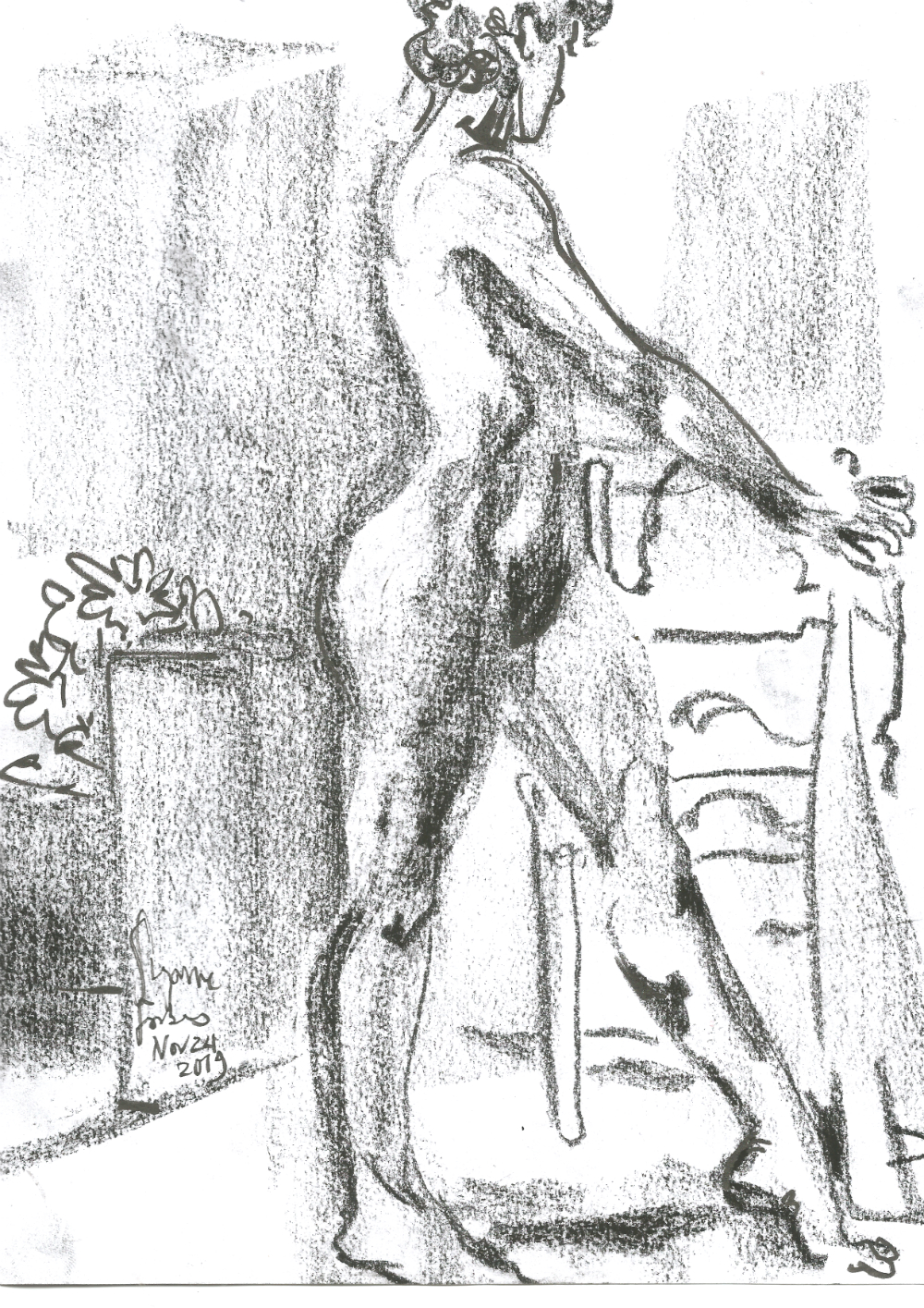 She is also a professional life model, who worked for seven years at the top New York art schools, including the Art Student's League and the School of Visual Arts, two of the places where I went to school!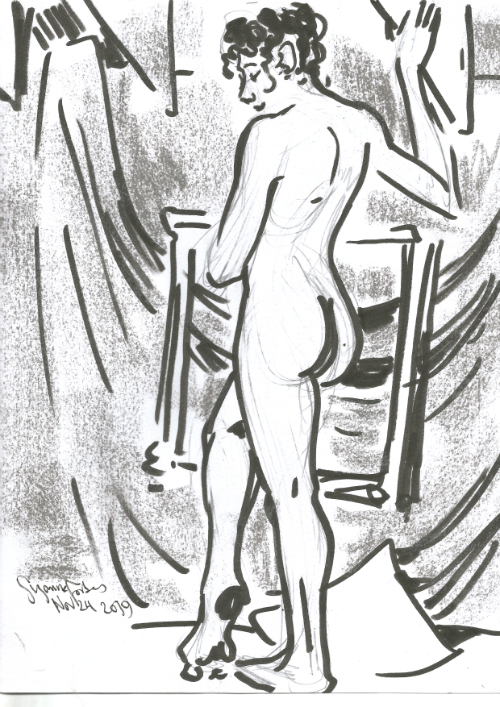 So when I heard she was the model for the second-to-last ever session of my beloved Dr. Sketchy's Berlin, I was there!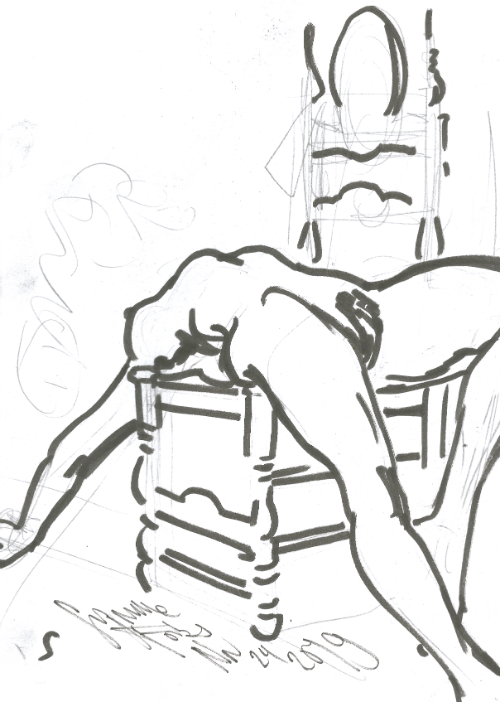 The session was held as a collab between Sketchy's and Drink and Draw, on Drink and Draw Berlin's gorgeous and welcoming historic boat.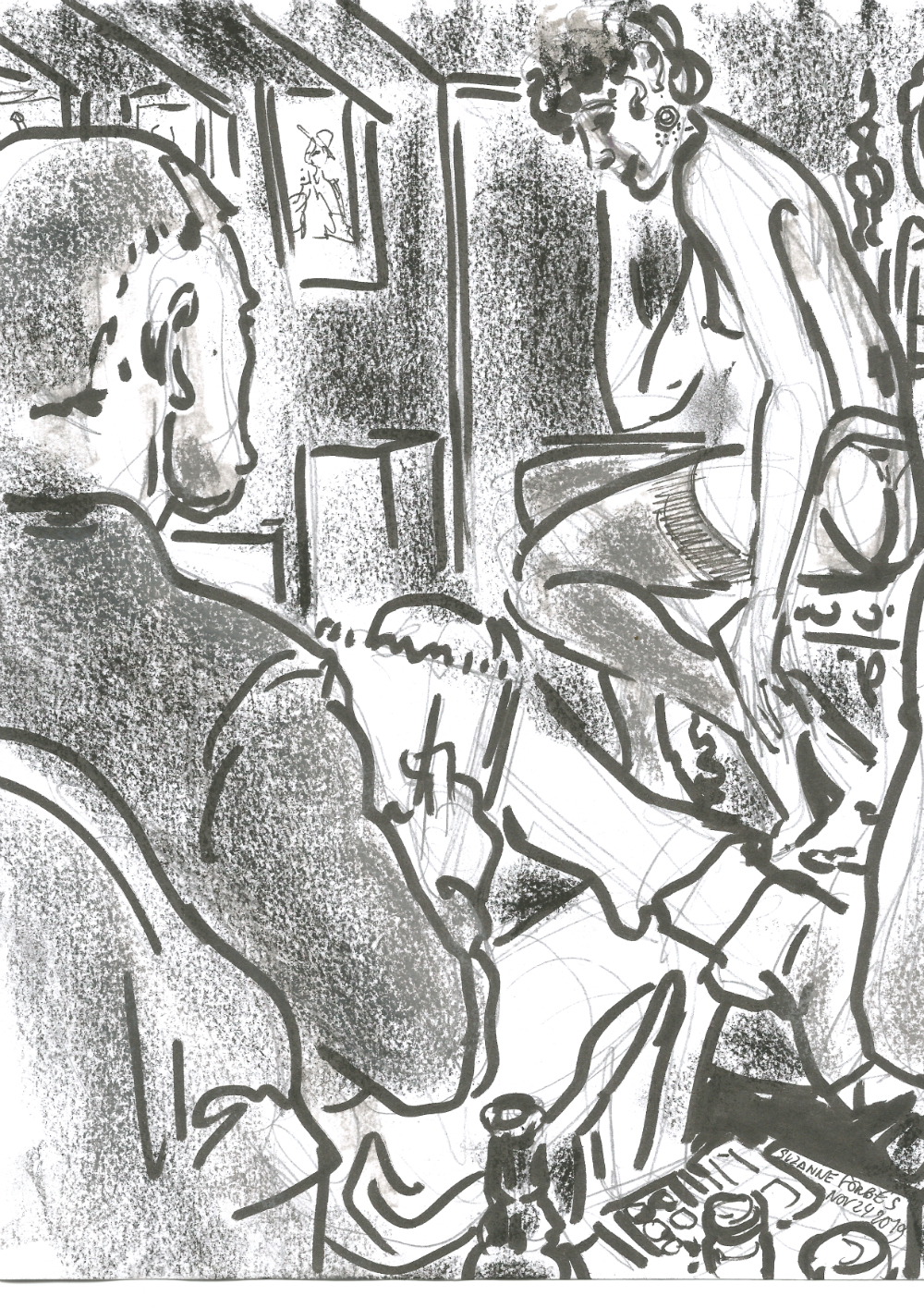 The boat is docked on the river Spree, and is set up as a permanent life drawing space, with model platforms, hanging drapery, props, easels, and a variety of seating including very comfy!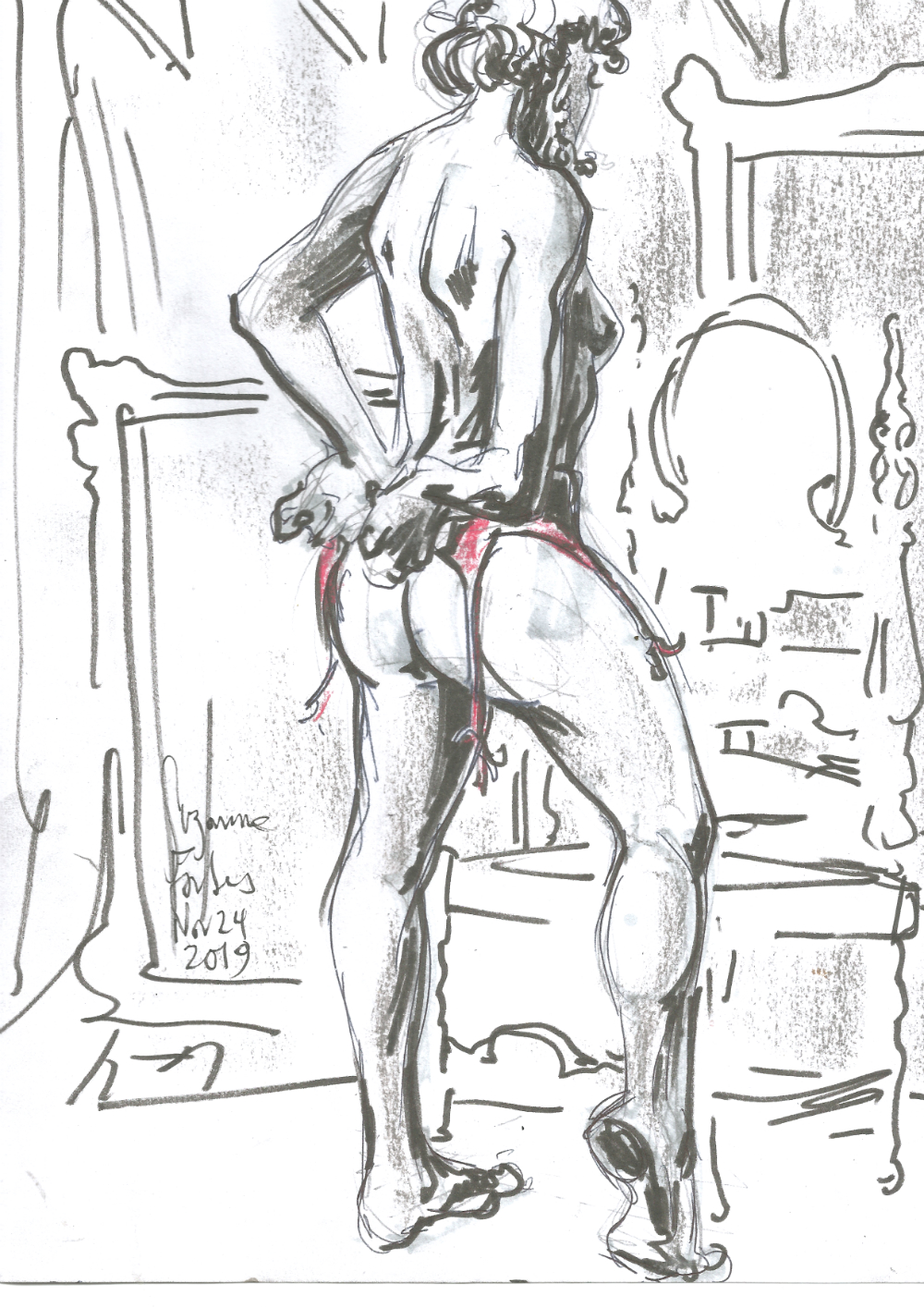 And there is a bar where one can get an apfelschorle, and it is just so lovely.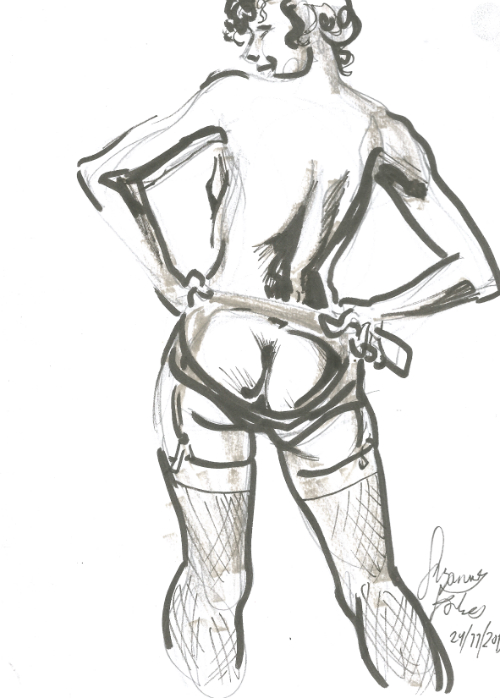 Towards the end of the session Liliana did a reverse strip with some marvelous undergarments, including a lovely pair of ouvert pants.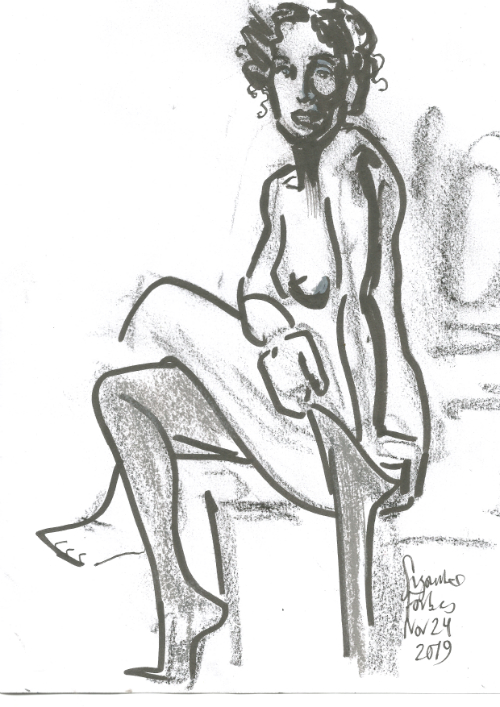 I love to draw models in stockings and lingerie, so I enjoyed this greatly!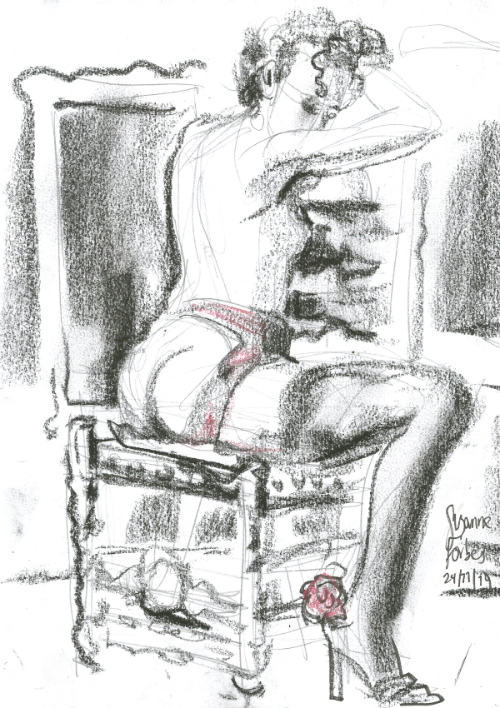 Underthings are some of my favorite things! Liliana is so elegant and graceful it was like watching a master class in dressing for the boudoir.
The session started with a batch of one and two-minute gestures, and I will leave you with those. Thanks so much to Liliana Velásquez, Lala Vox and Syren Joey of Dr. Sketchy's Berlin and to the great folks of Drink and Draw Berlin!