This is the new home of my free, crowdfunded artwork documenting human sexuality.
It is NSFW and you must be over 18 to view most pages.
As my fans know, I've been using skills developed as a courtroom artist and as a penciller for DC's Star Trek comics to document people being sexy since 2004.
I look forward to posting lots of sexy drawings of wonderful, sexy Berlin folx playing, loving, performing and expressing their true selves. I have not been able to create these drawings for my
safe-for-work site
, which is crowdfunded by Patre*n, because of censorship issues.
I'm working on the crowd-funding setup for this site. Meanwhile you can always paypal me money at suzanneforbes@protonmail.com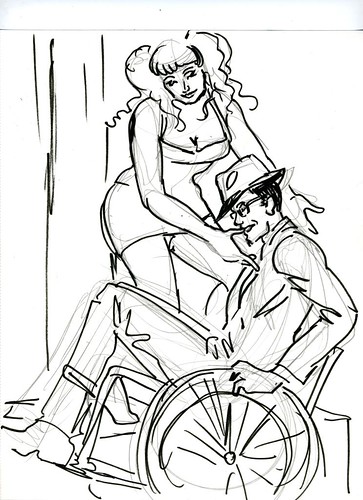 Soon you'll be able to access all fifteen years of my documentary art of life drawing with nude models, burlesque performers in nothing but pasties and a g-string, pin-up models posing at Dr. Sketchy's, porn shoots, bondage experts tying willing bottoms, hardcore BDSM, moments of connection at sex clubs, fisting, lovers of all genders tenderly fisting, and all the real-life FREE erotic art you could ever want.
99% of the art is free to download for your own enjoyment.
Learn more about how sharing my open-source erotic documentary art works here.