Life drawing with strippers is the best idea!
This brilliant idea was conceived by UK group East London Strippers' Collective. Creative sex workers in Berlin decided to do it too!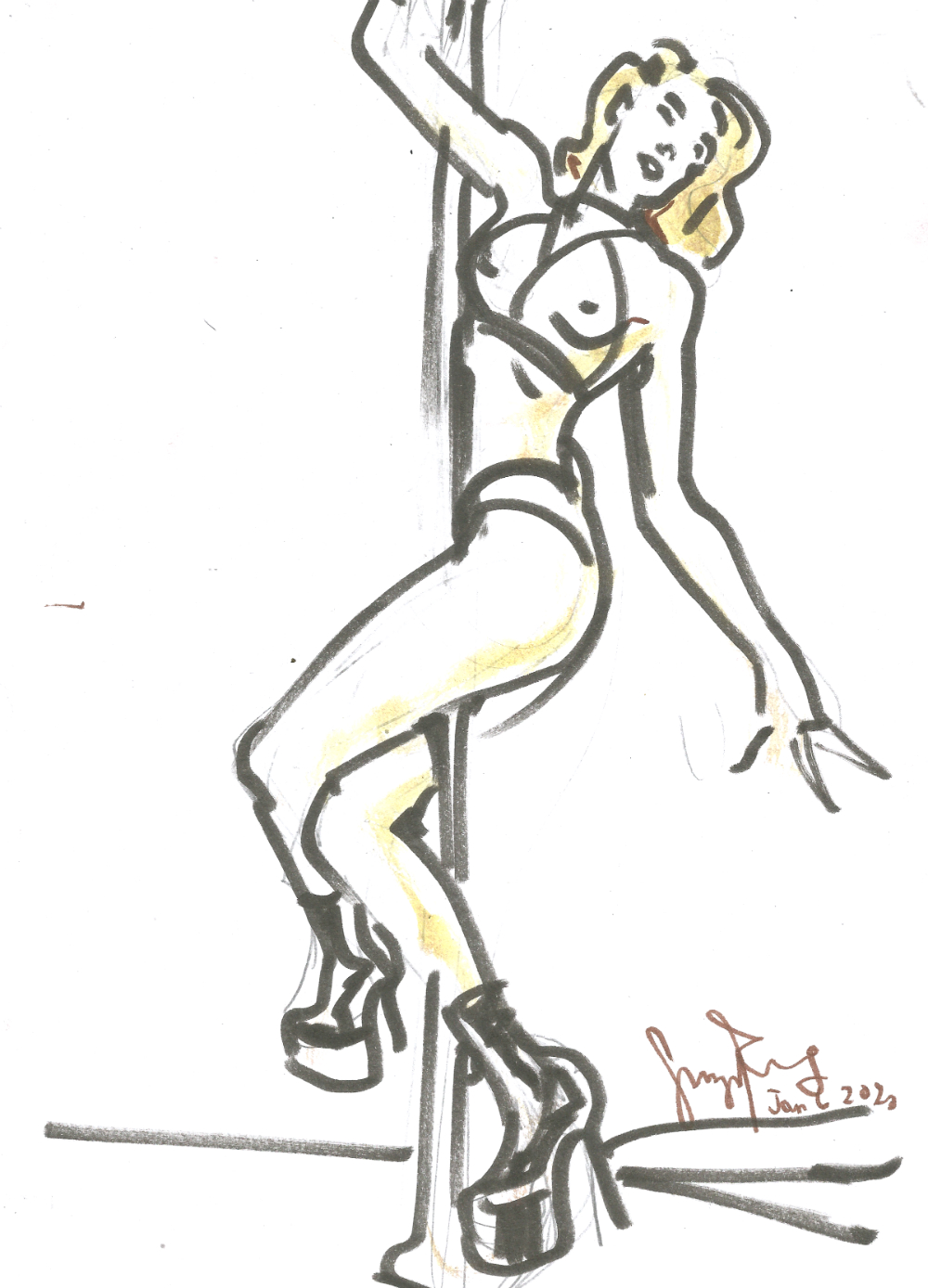 Maxine was the beautiful, athletic young model. Strippers are extremely strong and graceful, so they can take and hold wild poses!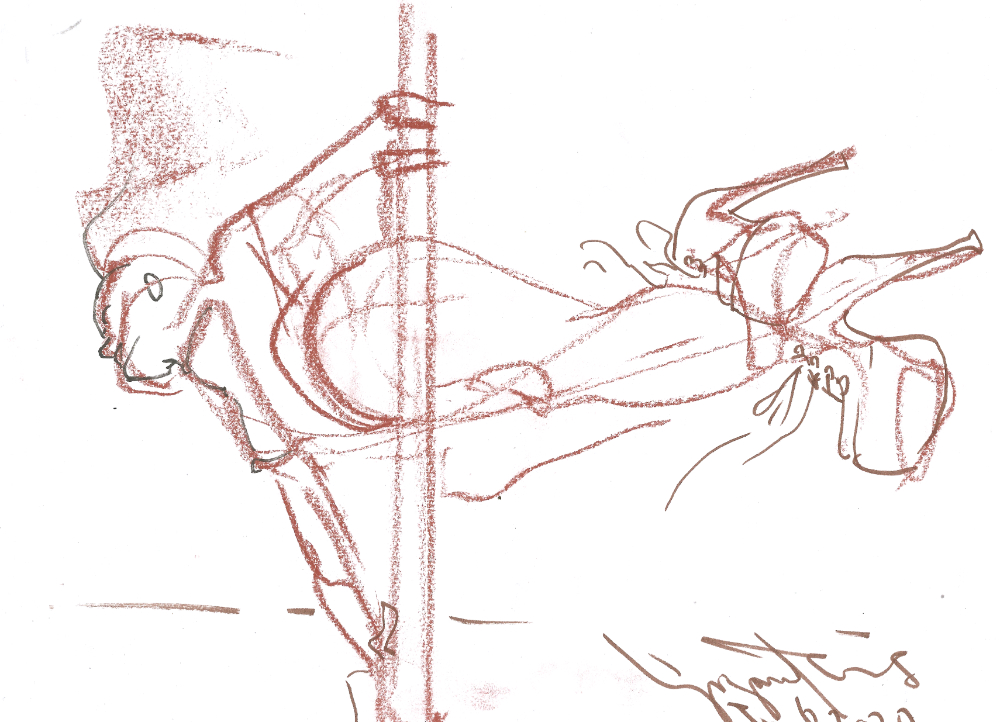 Above and below, actual one-minute poses!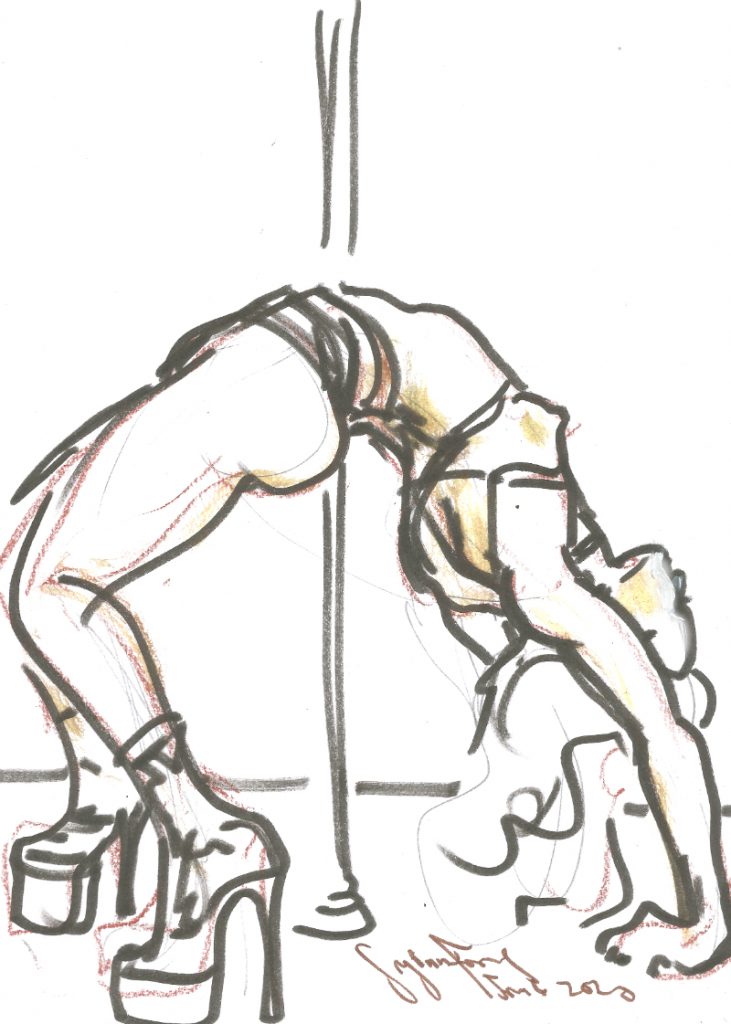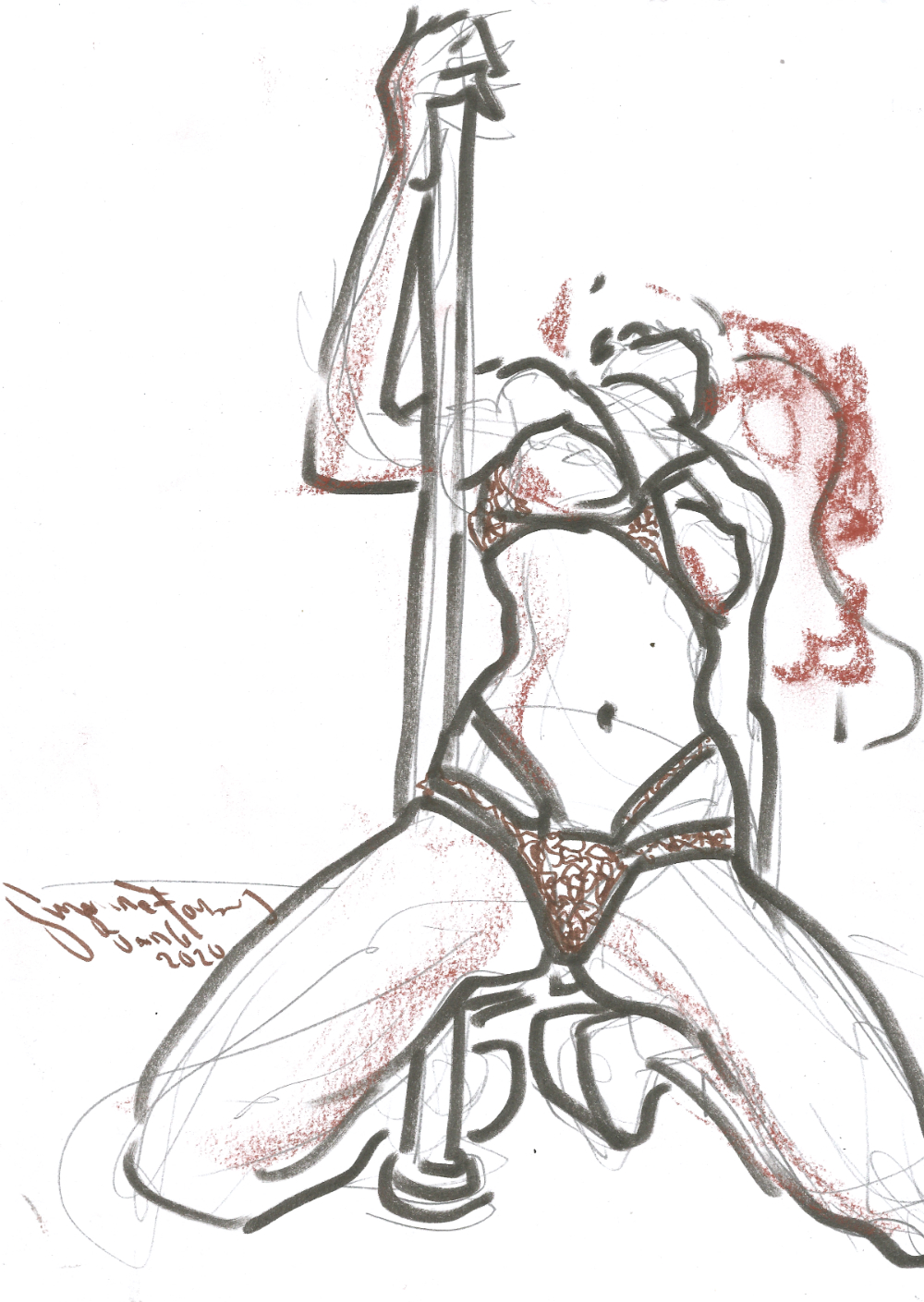 This session was held at Angels Tabledance, a cozy and comfortable club just over the Prenzlauerberg border.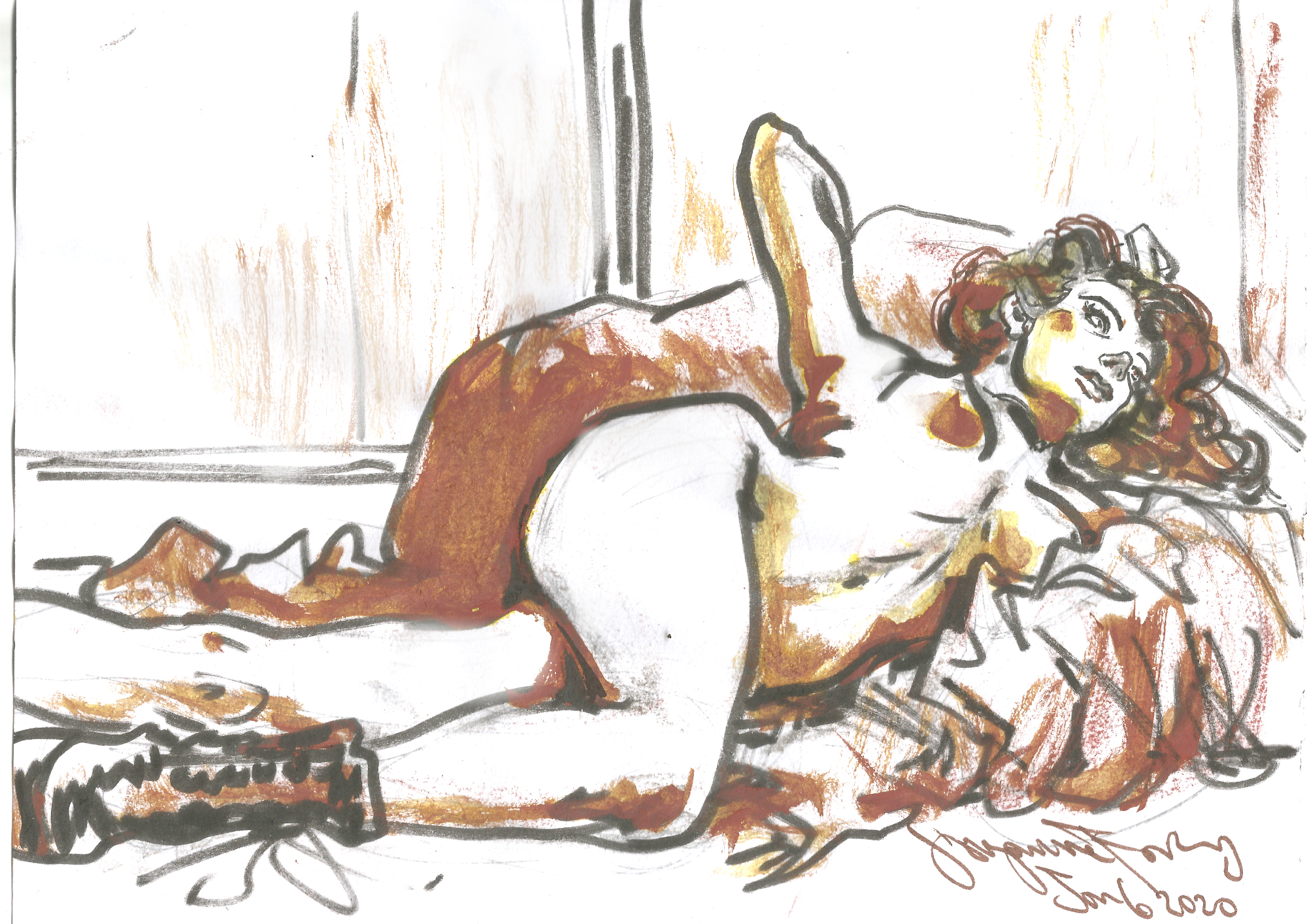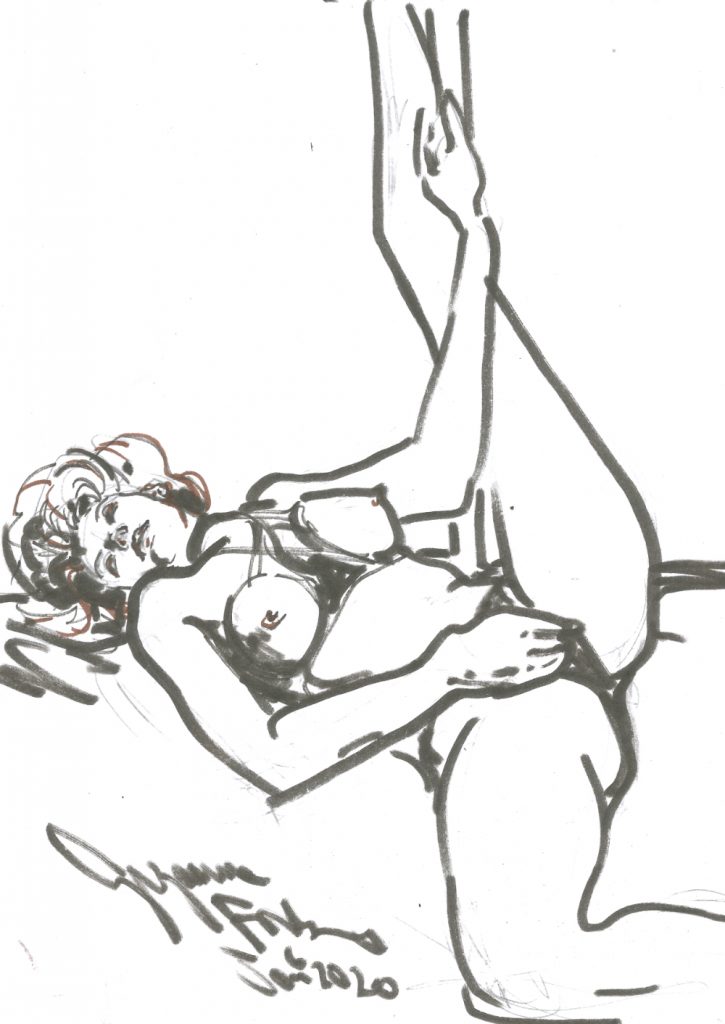 I saw fellow Berlin artists like Alexandra Ru (@barsketcher) and Sam (@midnightillustration).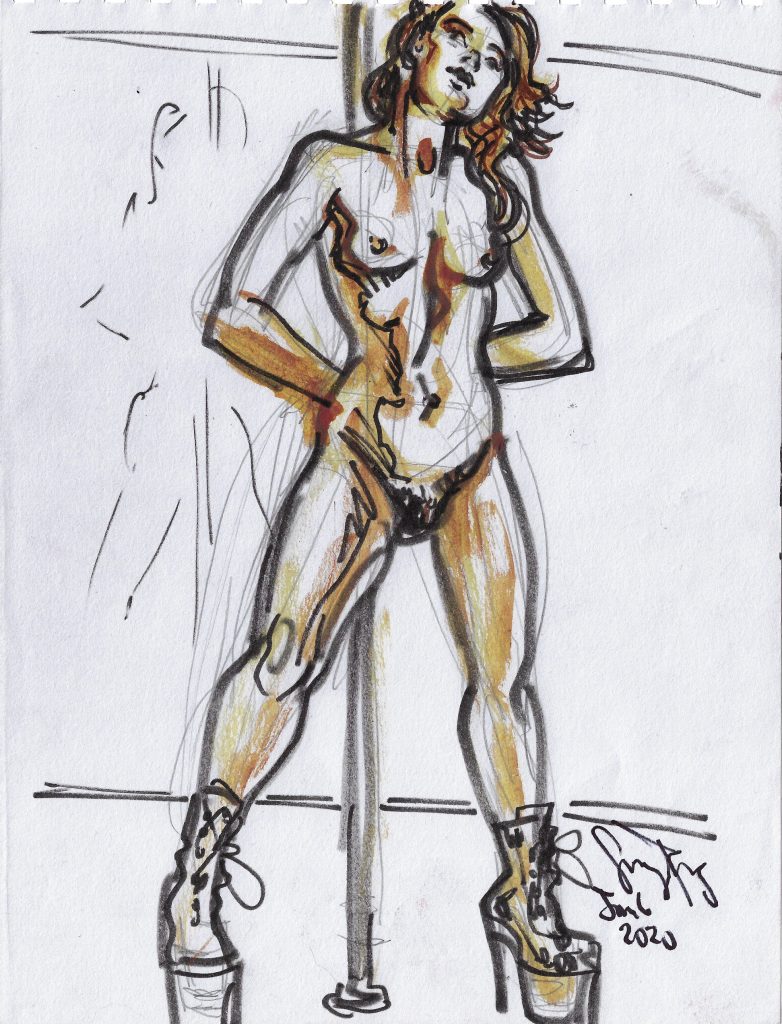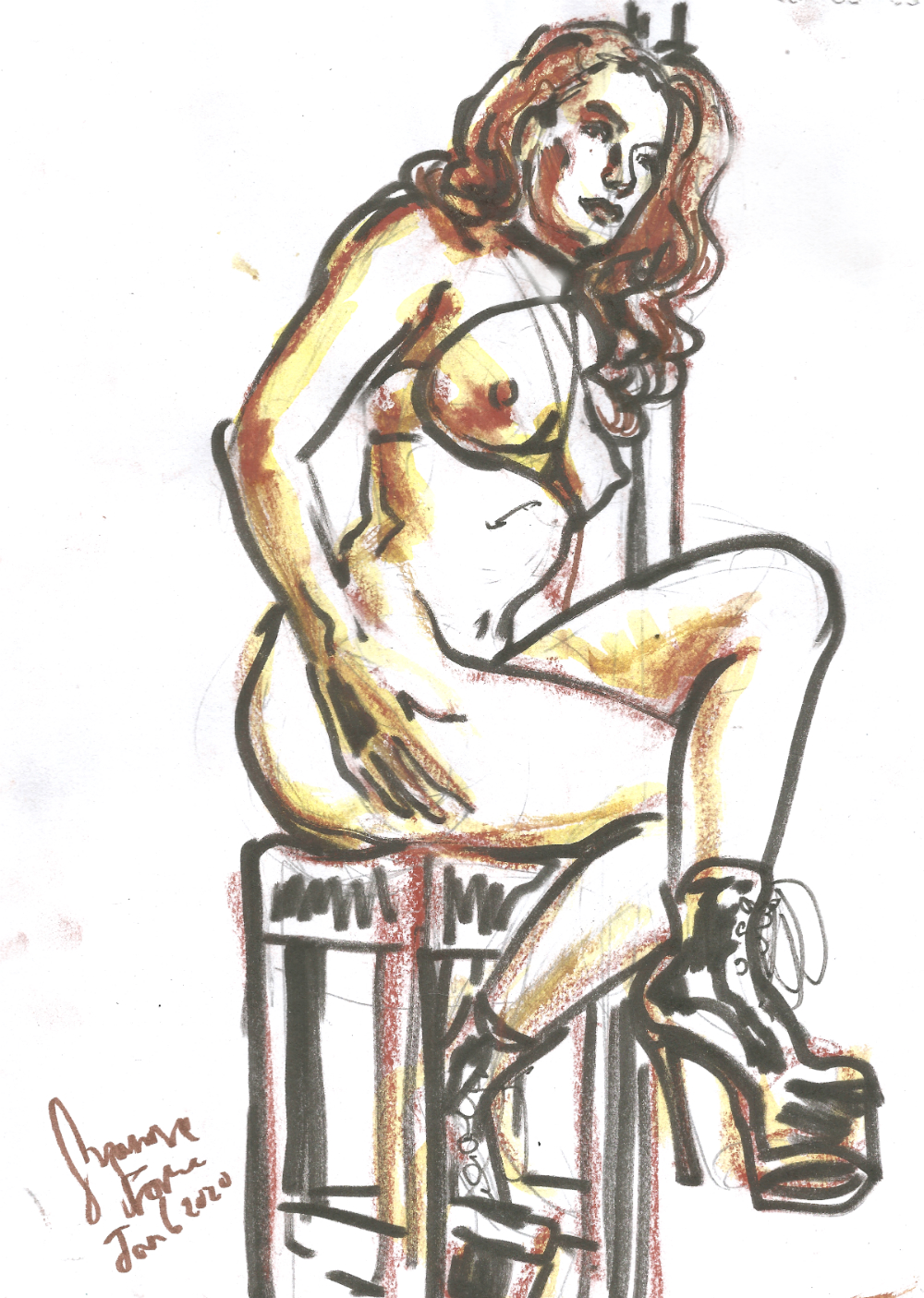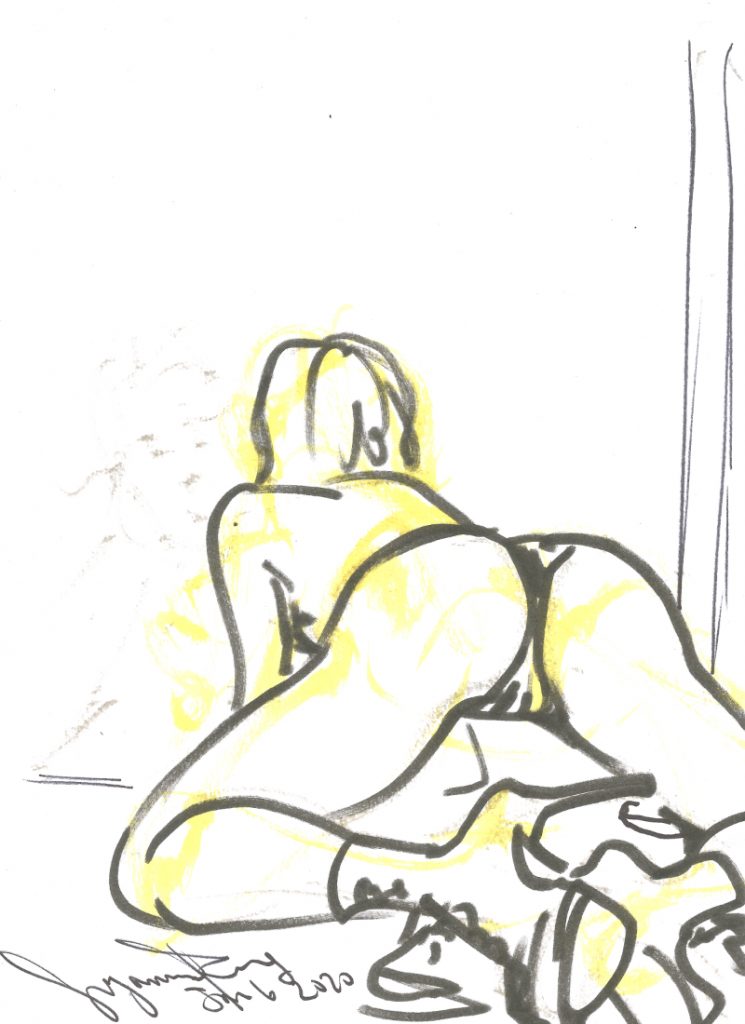 I decided to experiment and brought my new water-filled brush pens, which was really fun.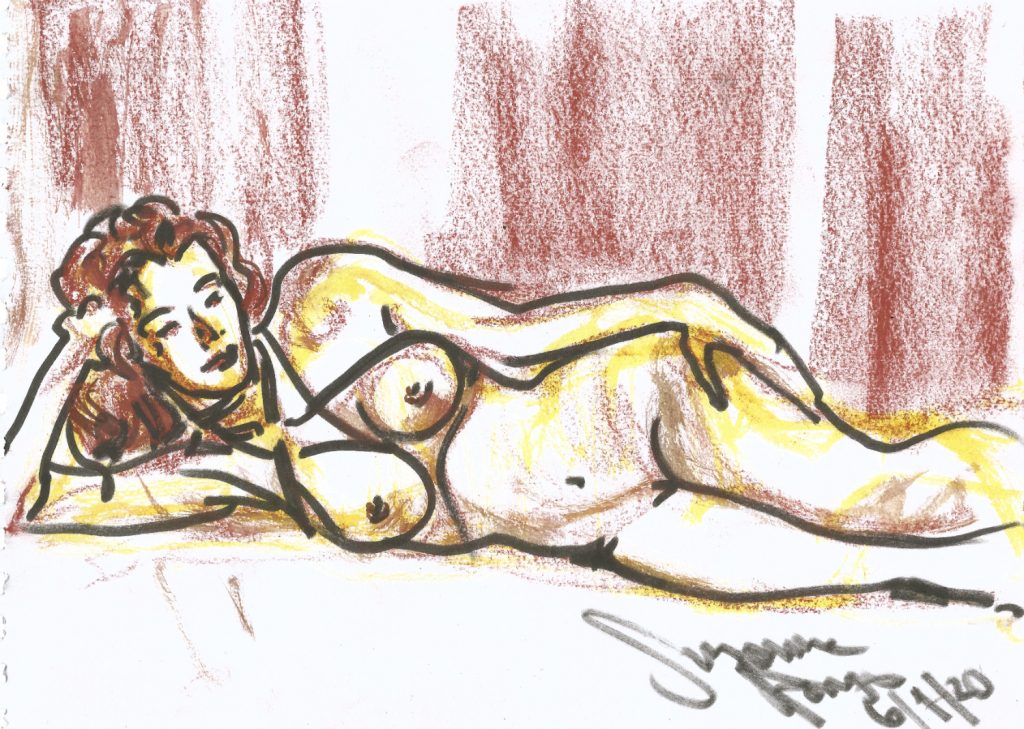 The washes of cadmium yellow are from a Dr. Martin's ink bottle from the studio of late comics trailblazer Marie Severin.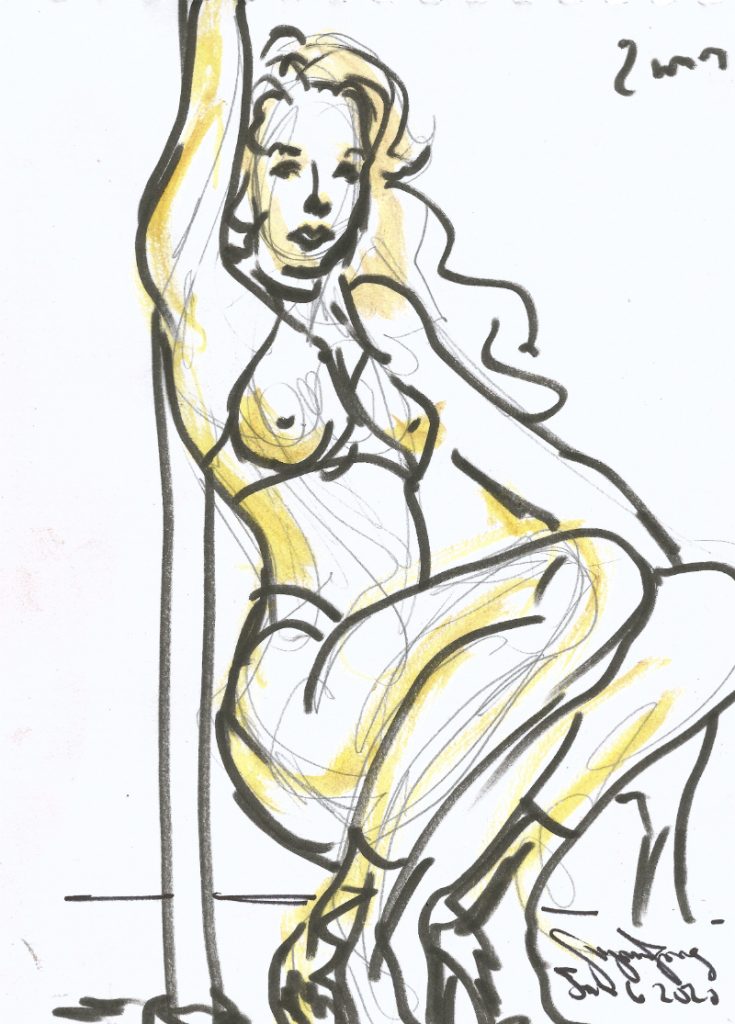 Colleen Doran sent it to me for supporting her on Patreon!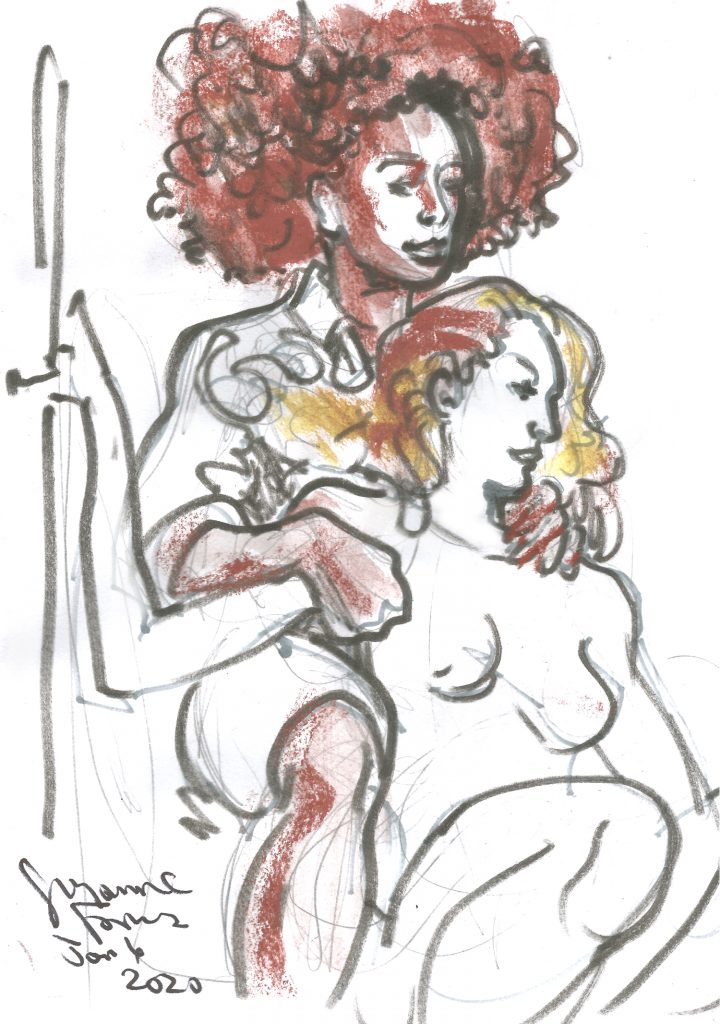 Here's Maxine giving a lap dance to Chloe, another member of the collective!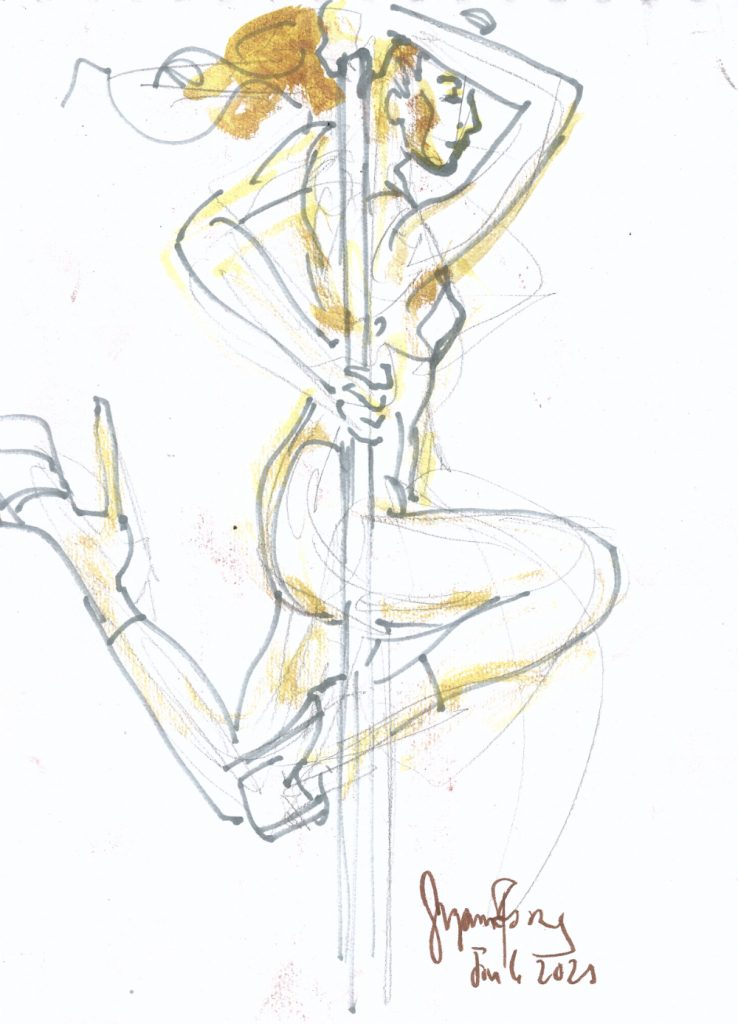 This drawing and the one below were drawn from memory, not poses, using my "mental snapshot" technique developed in my years as a courtroom artist.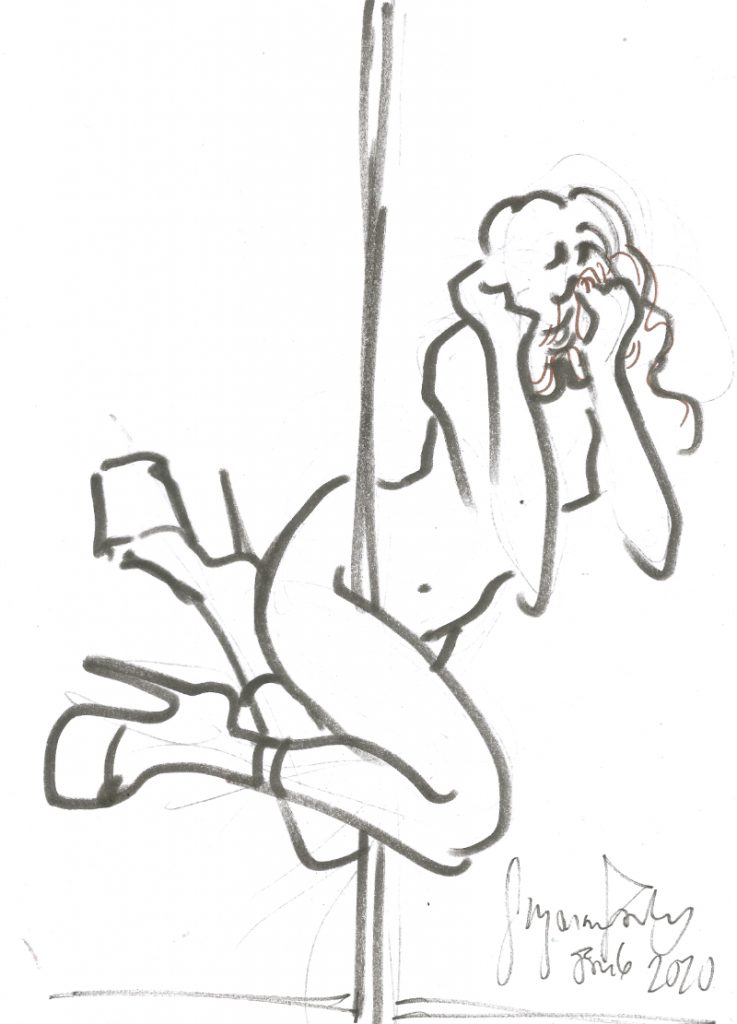 Life drawing event producer @chiquilovelovelove did a great job and I am most grateful for a lovely event!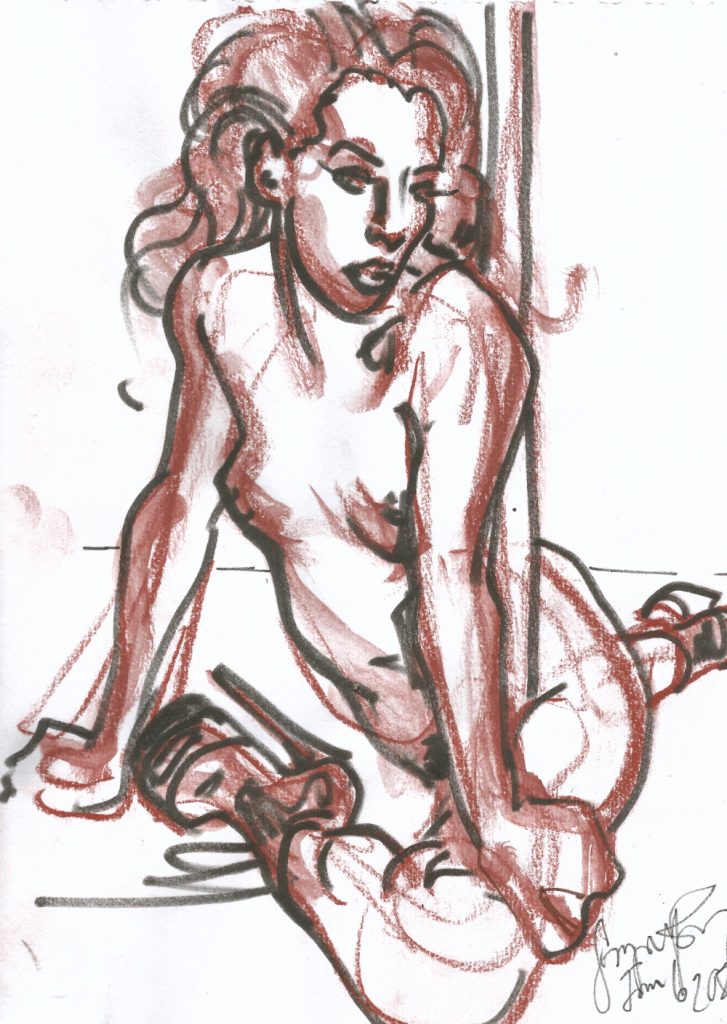 Check the Berlin Strippers Collective website for lots of upcoming Life Drawing sessions at several locations.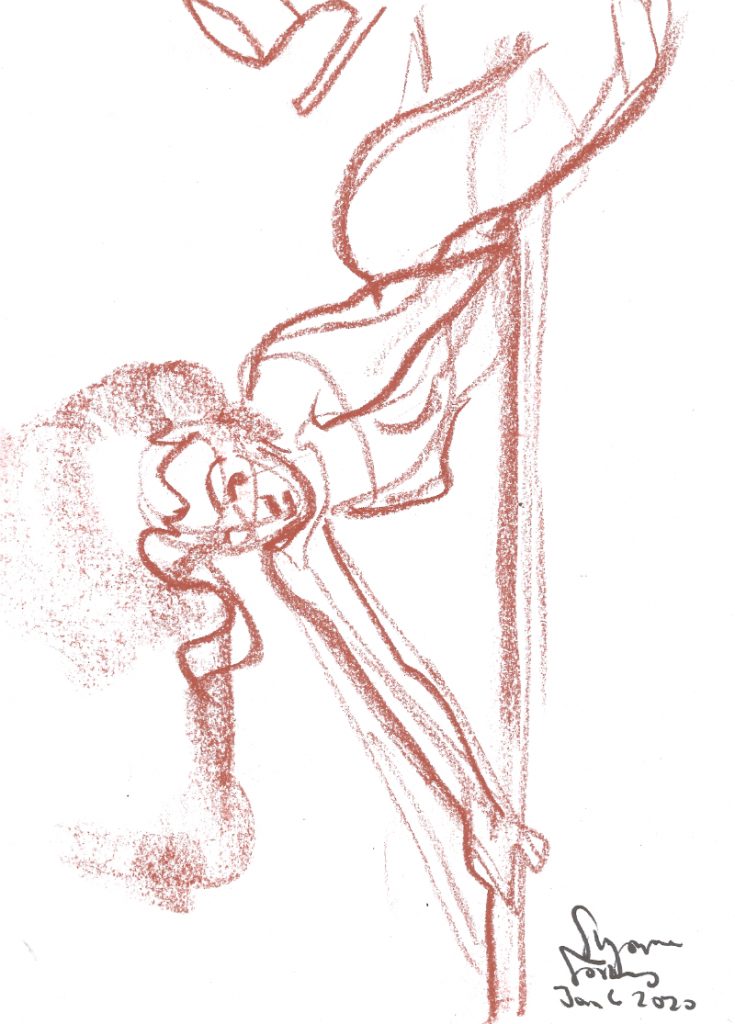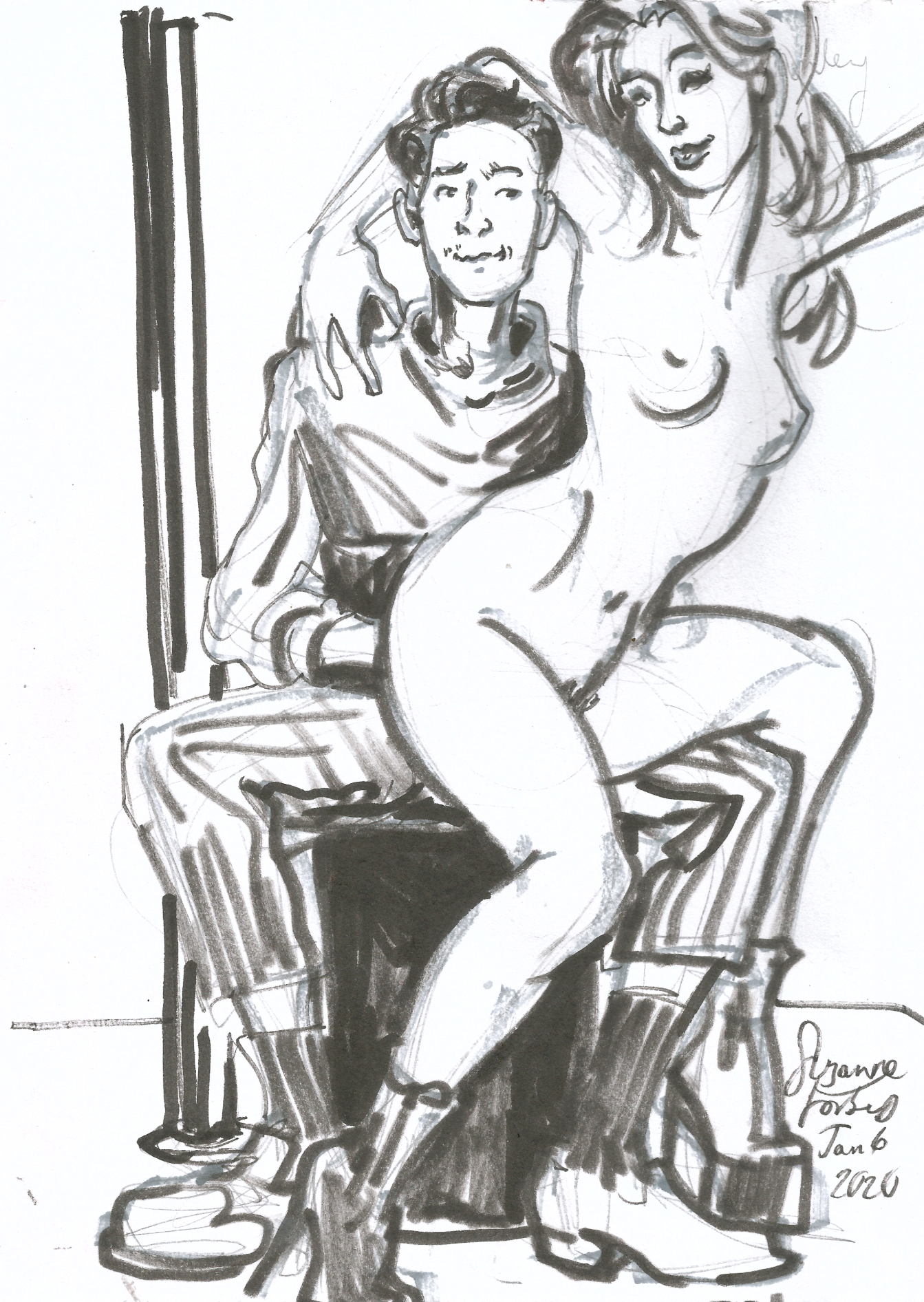 At the end of the night a lucky artist got a personal lap dance 🙂
Such a joy to live in a city with so many talented artists, where both life drawing and sex work are valued!
As usual these drawings are licensed Creative Commons Attribution-NonCommercial-NoDerivatives 4.0 International (CC BY-NC-ND 4.0) for all to share and enjoy! Feel free to print for your home.
In addition, I release the copyright on each drawing to the performer shown and they may use the drawings for their own profit and pleeeasssure in any way they choose.