I jumped at the chance to draw these two again!
Streaming via the wonderful woman-run online life drawing crew Distanced Drawing, the The Midnight Foxes were dressed for Valentines Day with hearts!
I loved the romantic and tender poses.
Medianoche and The Ivory Fox are a fantastic creative team. Previous drawings of them here!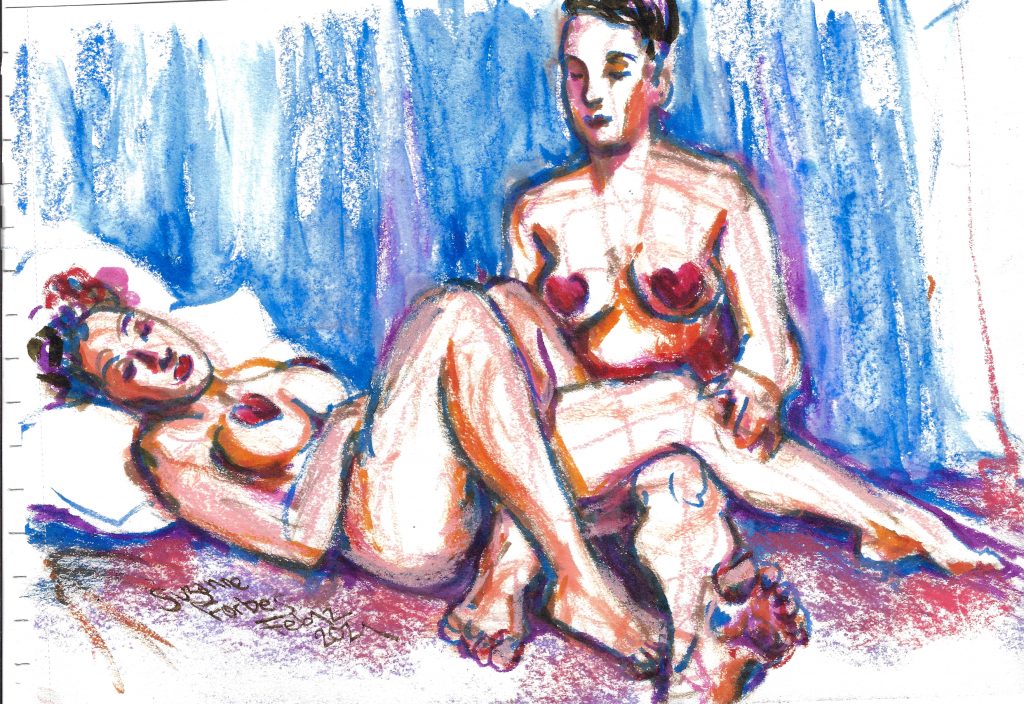 MediaNoche, left is Miss Exotic World and Queen of Burlesque 2017!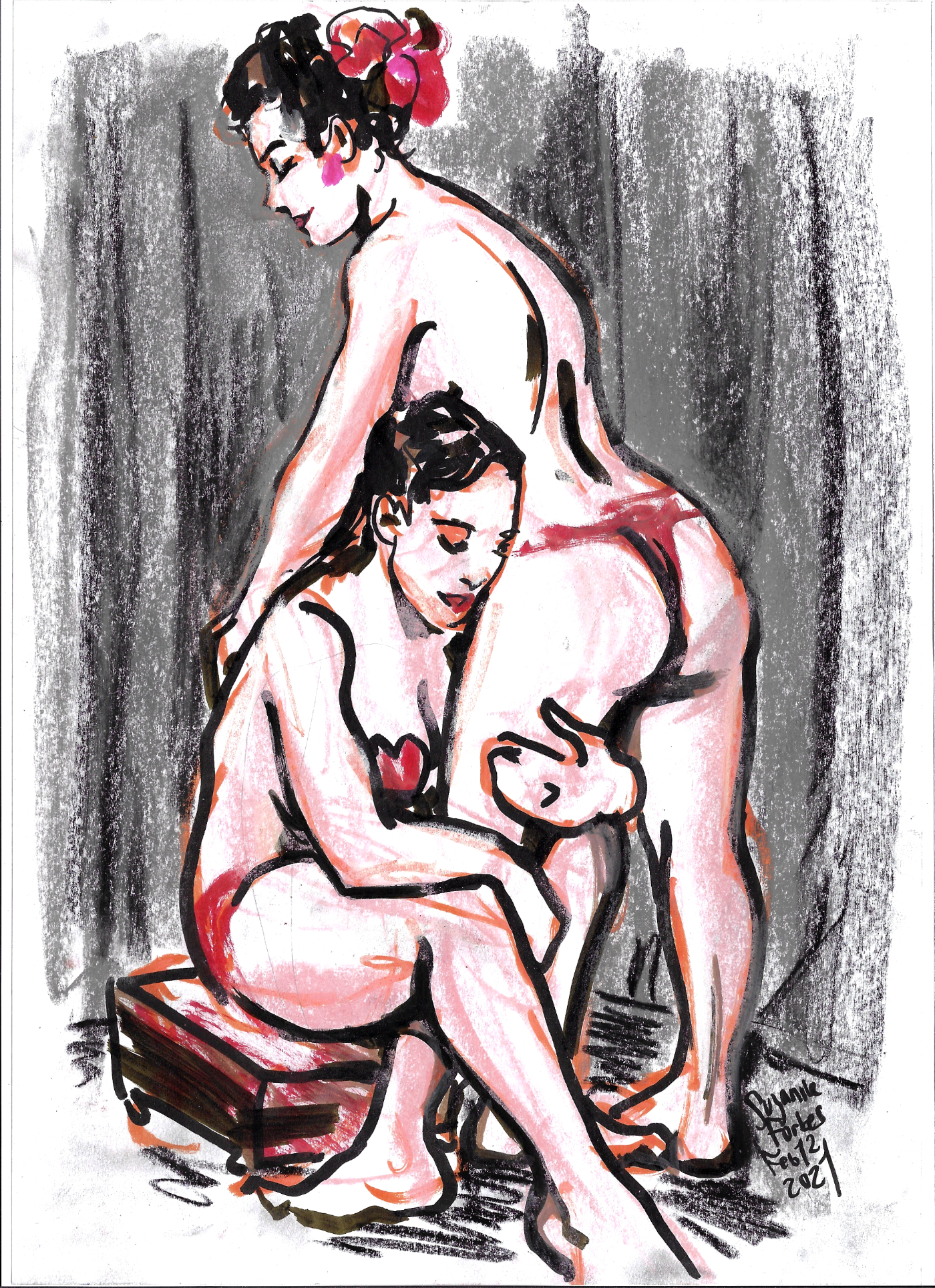 Gentleman Showgirl The Ivory Fox is a professional hand balancer, who will "teach you to get upside down" on her Patreon! I love this concept.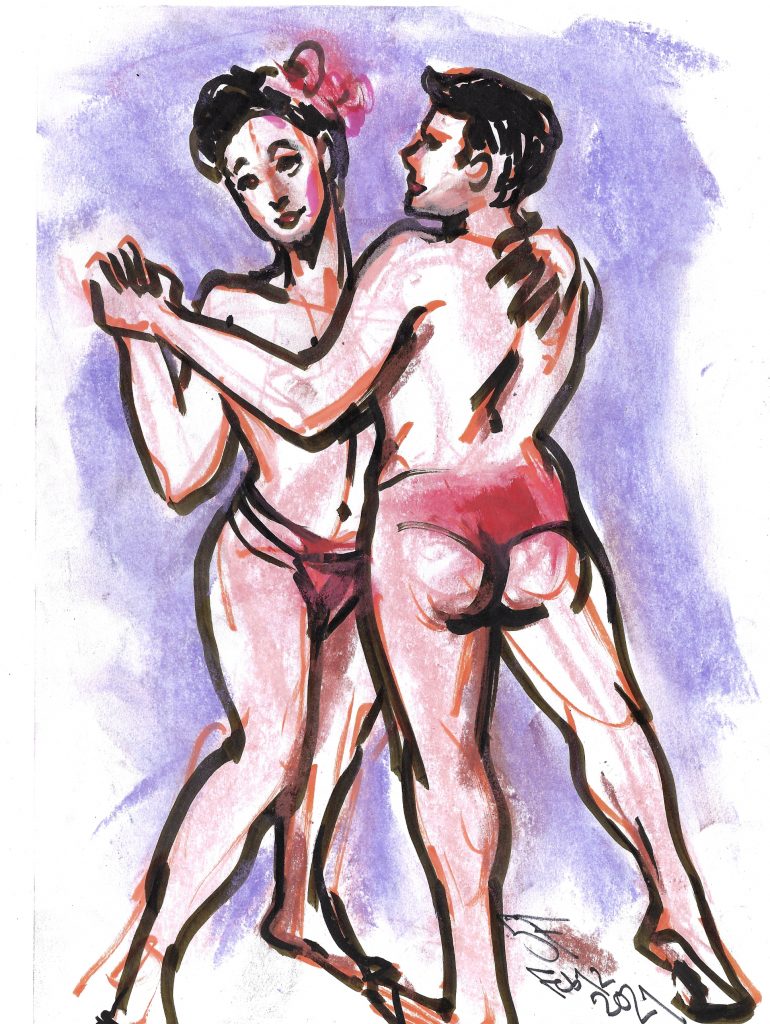 I encourage you to support these incredible queer NYC nightlife performers, who have been hit so hard by the economic devastation of COVID-19 in the US.
As usual these drawings are licensed Creative Commons Attribution-NonCommercial-NoDerivatives 4.0 International (CC BY-NC-ND 4.0) for all to share and enjoy!
In addition, I release the copyright on each drawing to the performer shown and they may use the drawings for their own profit and pleeeasssure in any way they choose.