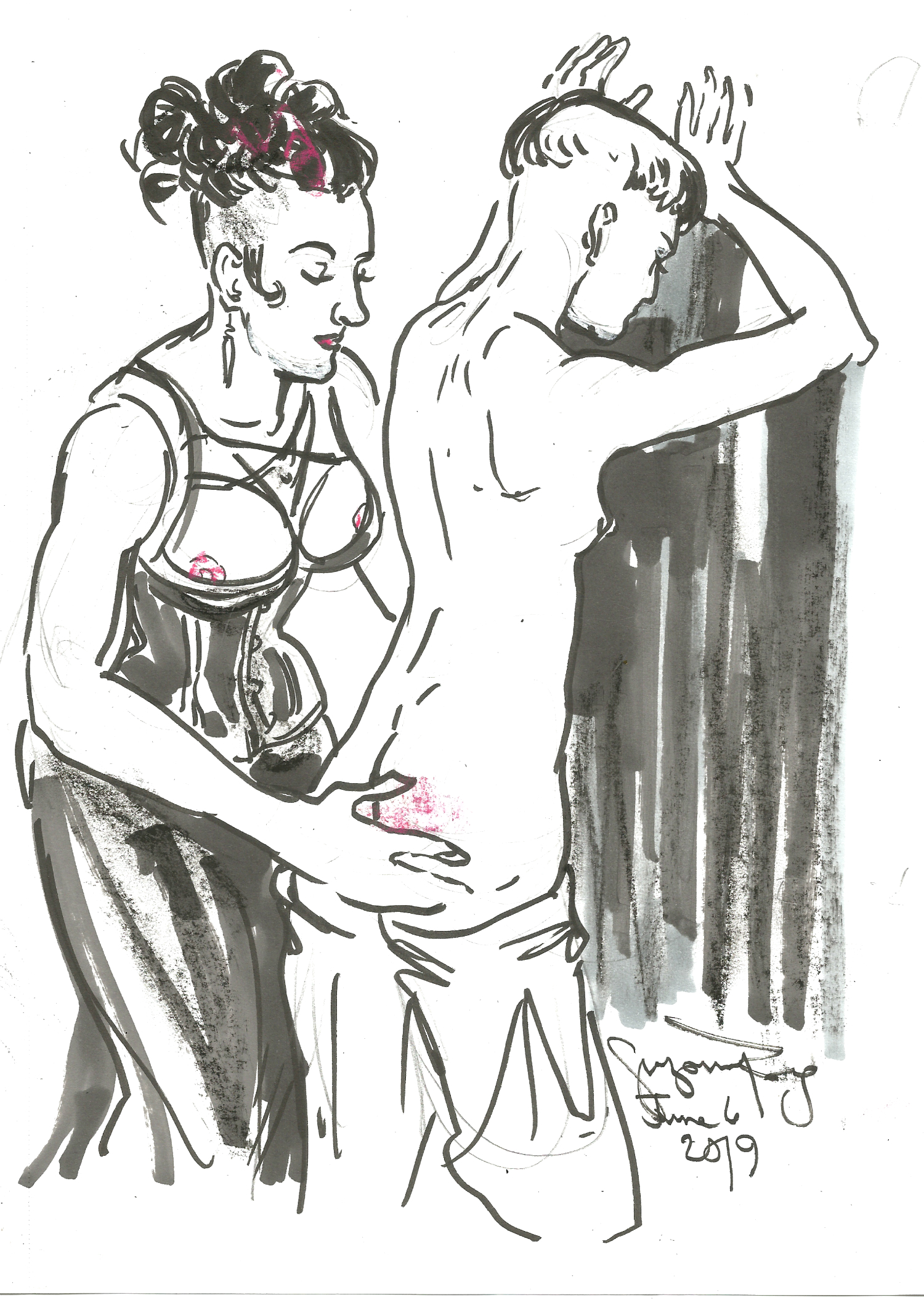 SUCH a beautiful party for the release of "As You wish, my Lady", the gorgeous coffee table book of photographs by Jo Pollux and text by Sadie Lune.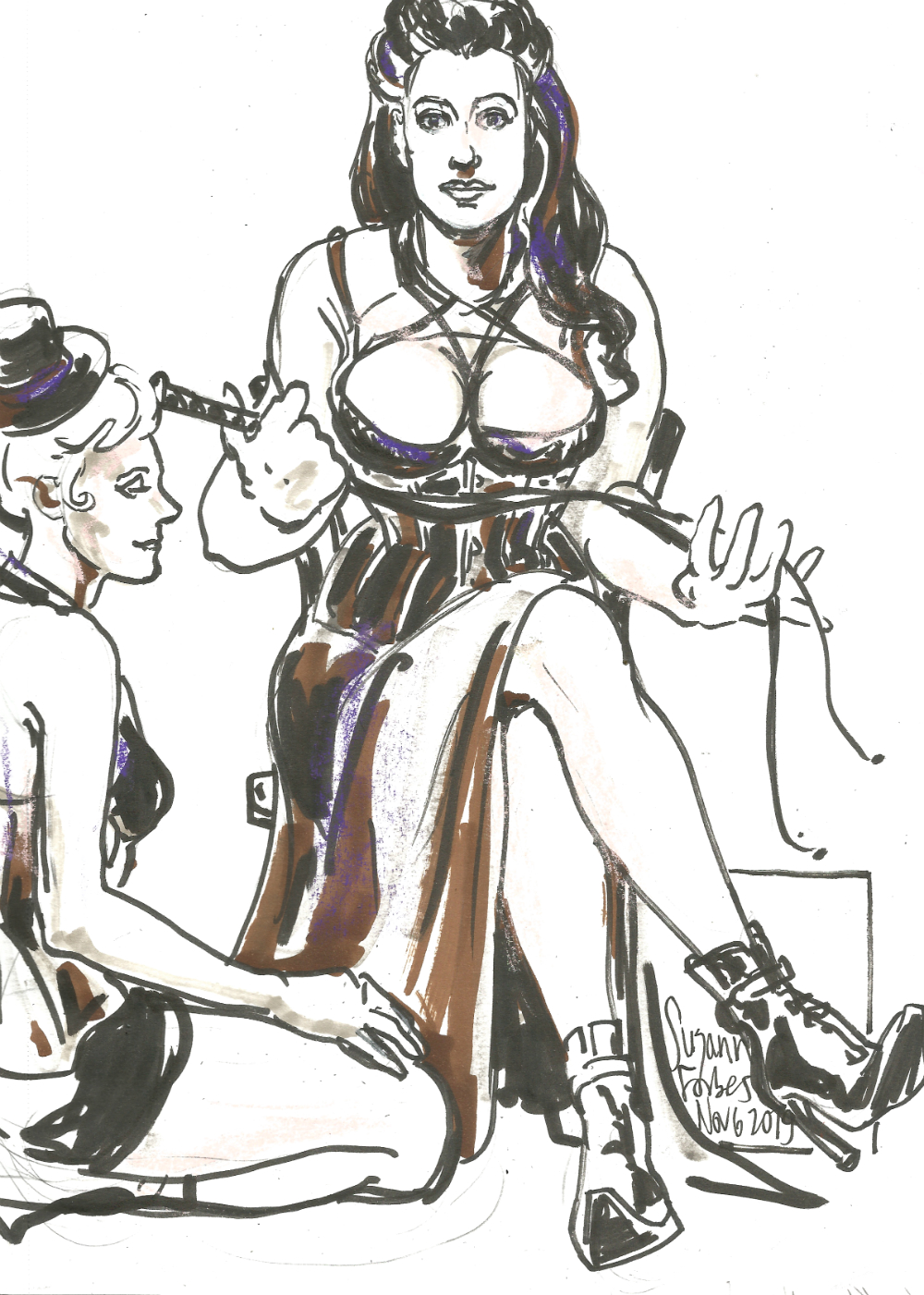 It was held at cherished, now-gone all-inclusive queer art gallery/bar/clubhouse Ludwig Berlin in Neukölln, and featured Jo Pollux, Sadie Lune and the muses of dark desire who appear in the book!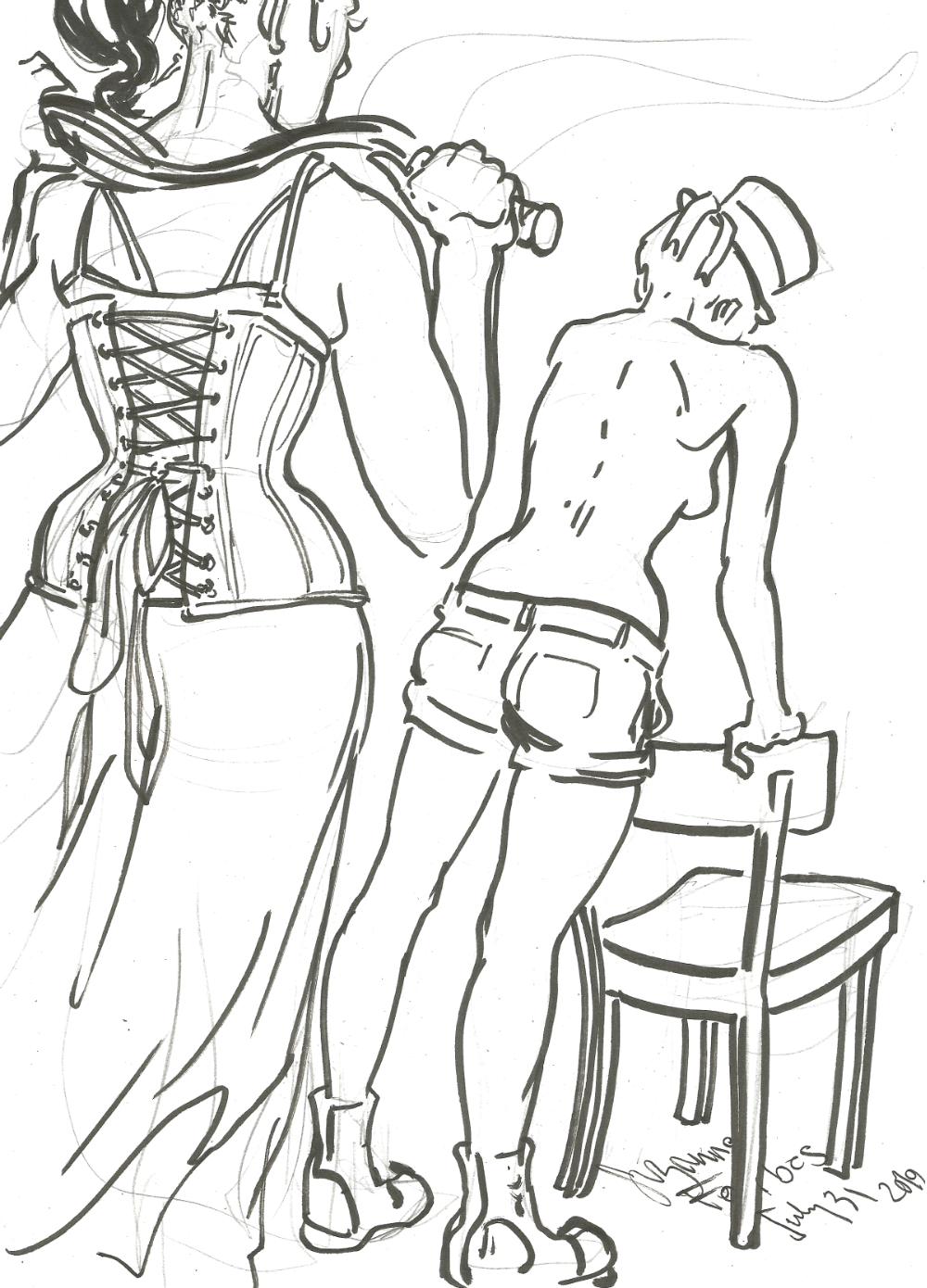 The book showcases Jo's Film Noir aesthetic and Sadie's dark prose.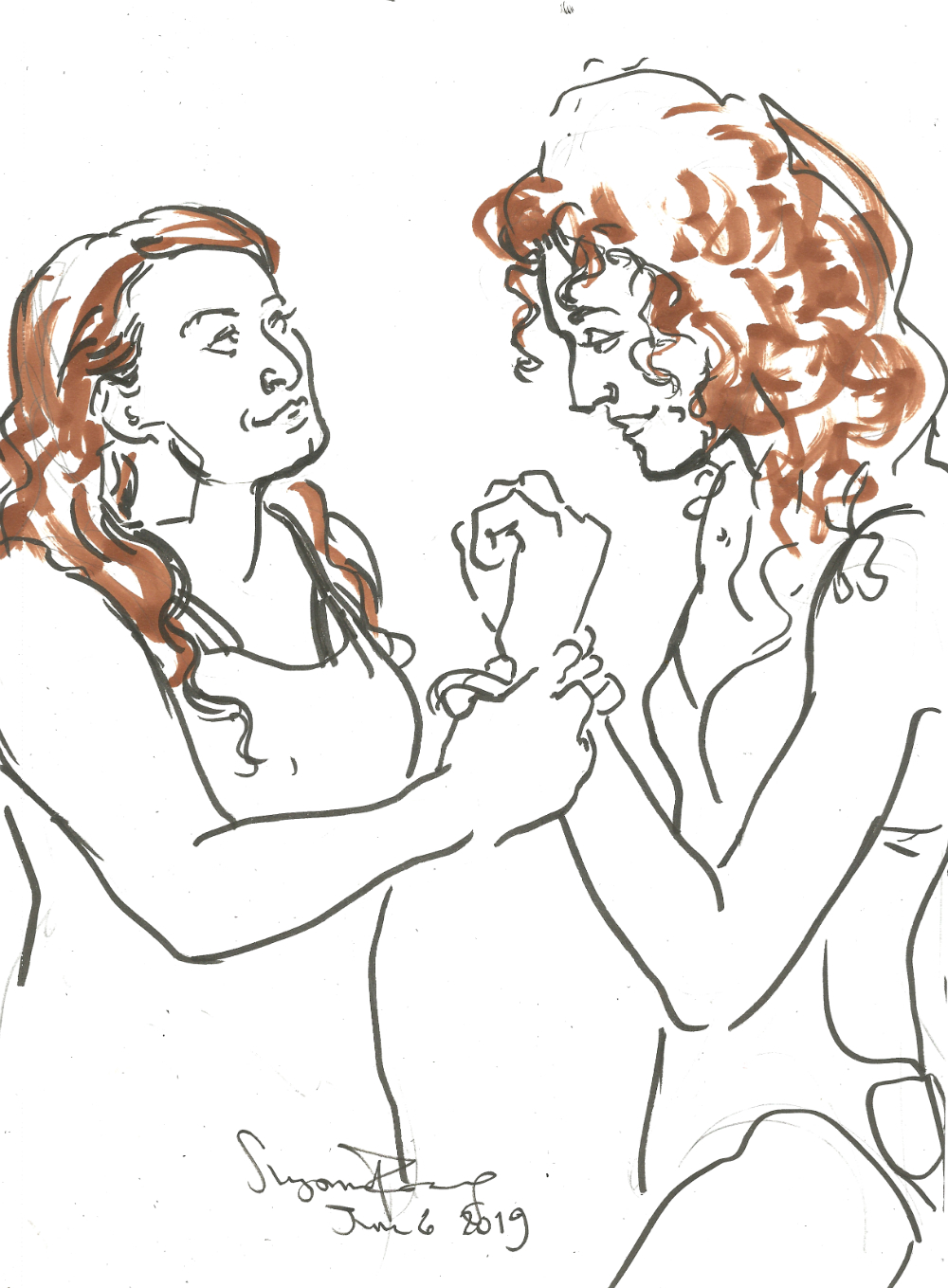 In attendance were many models from the book, including Sadie, Bishop Black, Manon, and Finn Peaks.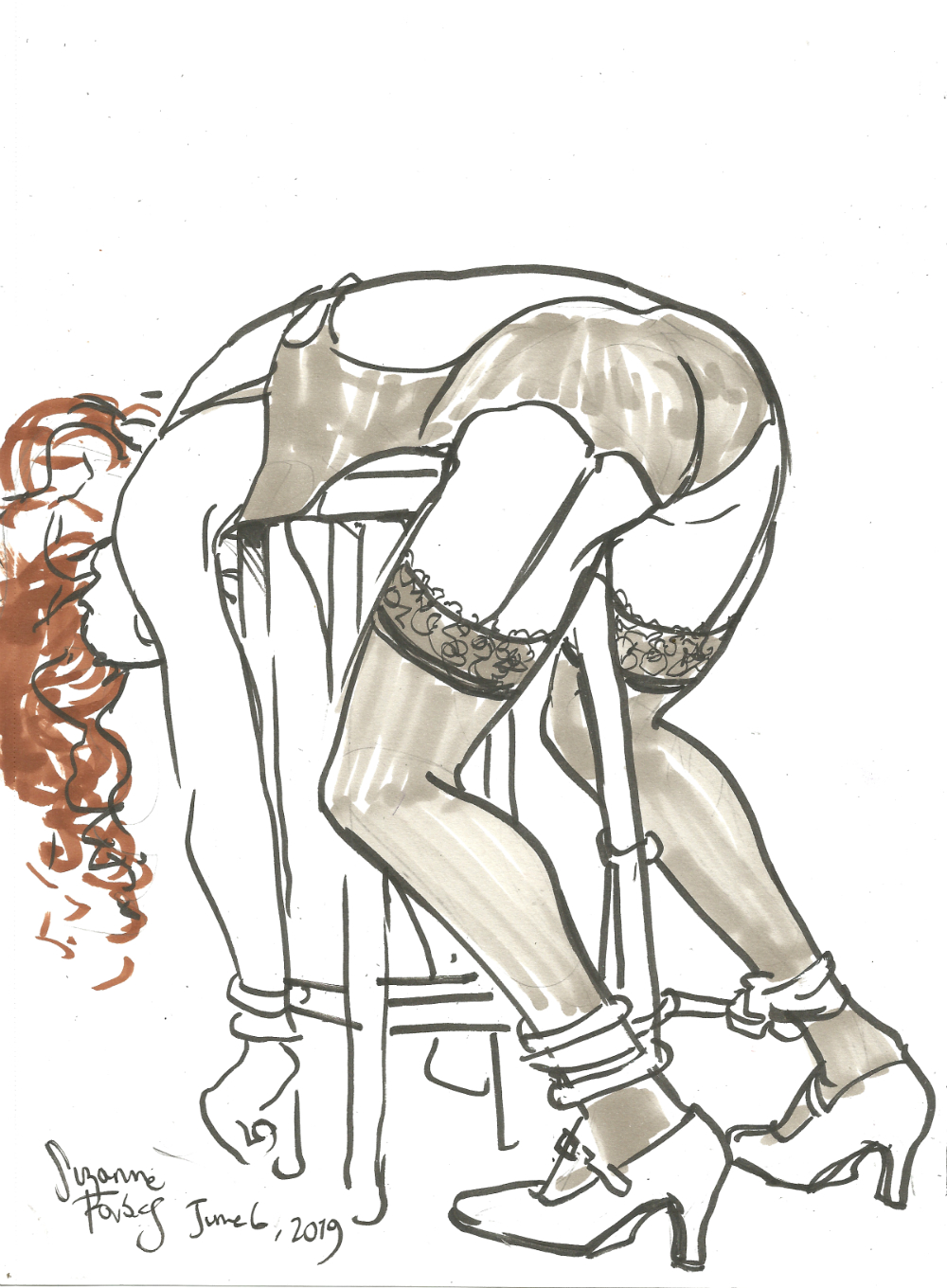 There were performances by the models, like the scene above with Manon.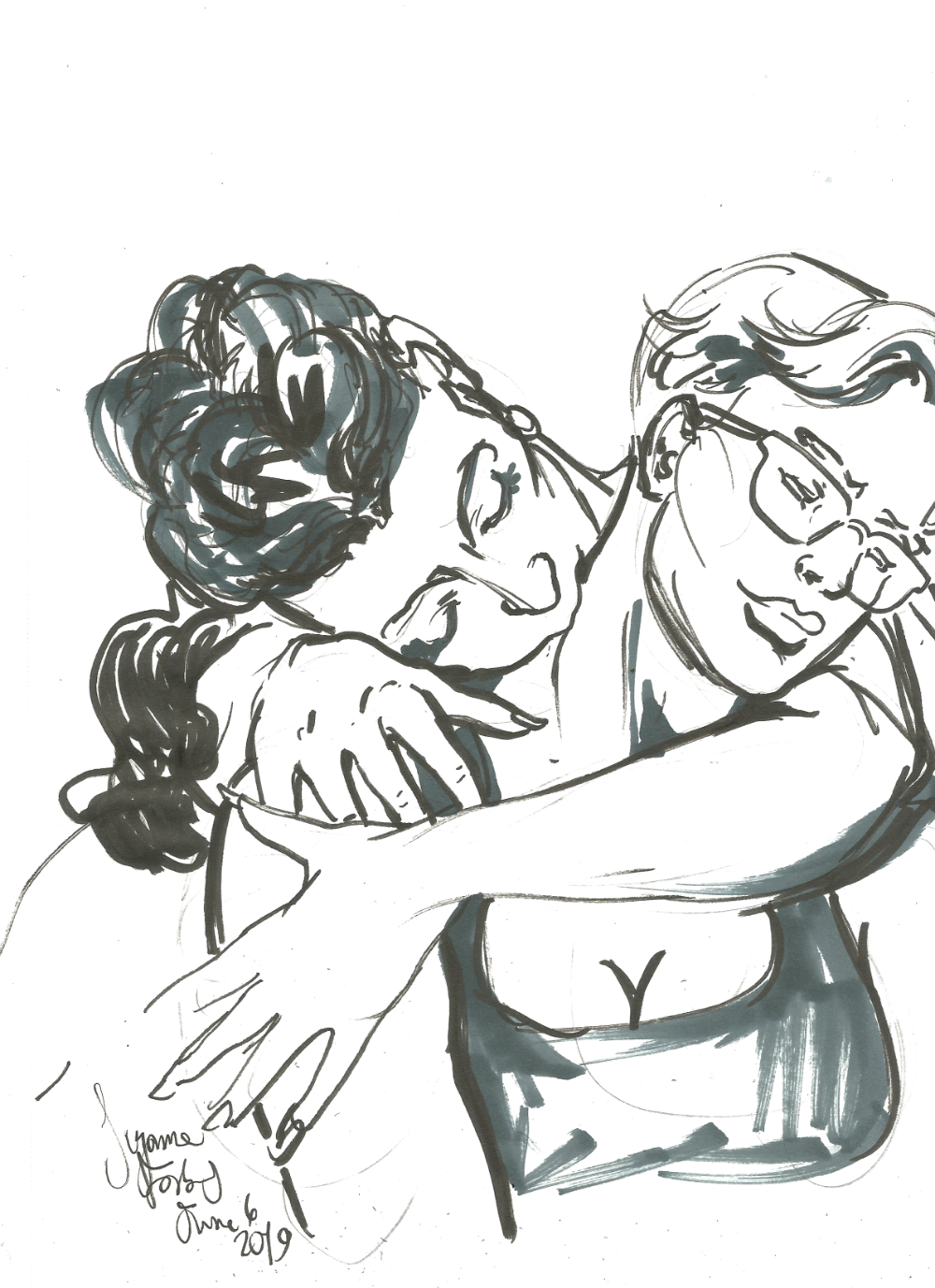 Afterwards the crowd retired to the back room to witness à la carte acts of hot kinky dominant play by Sadie, always a huge hit.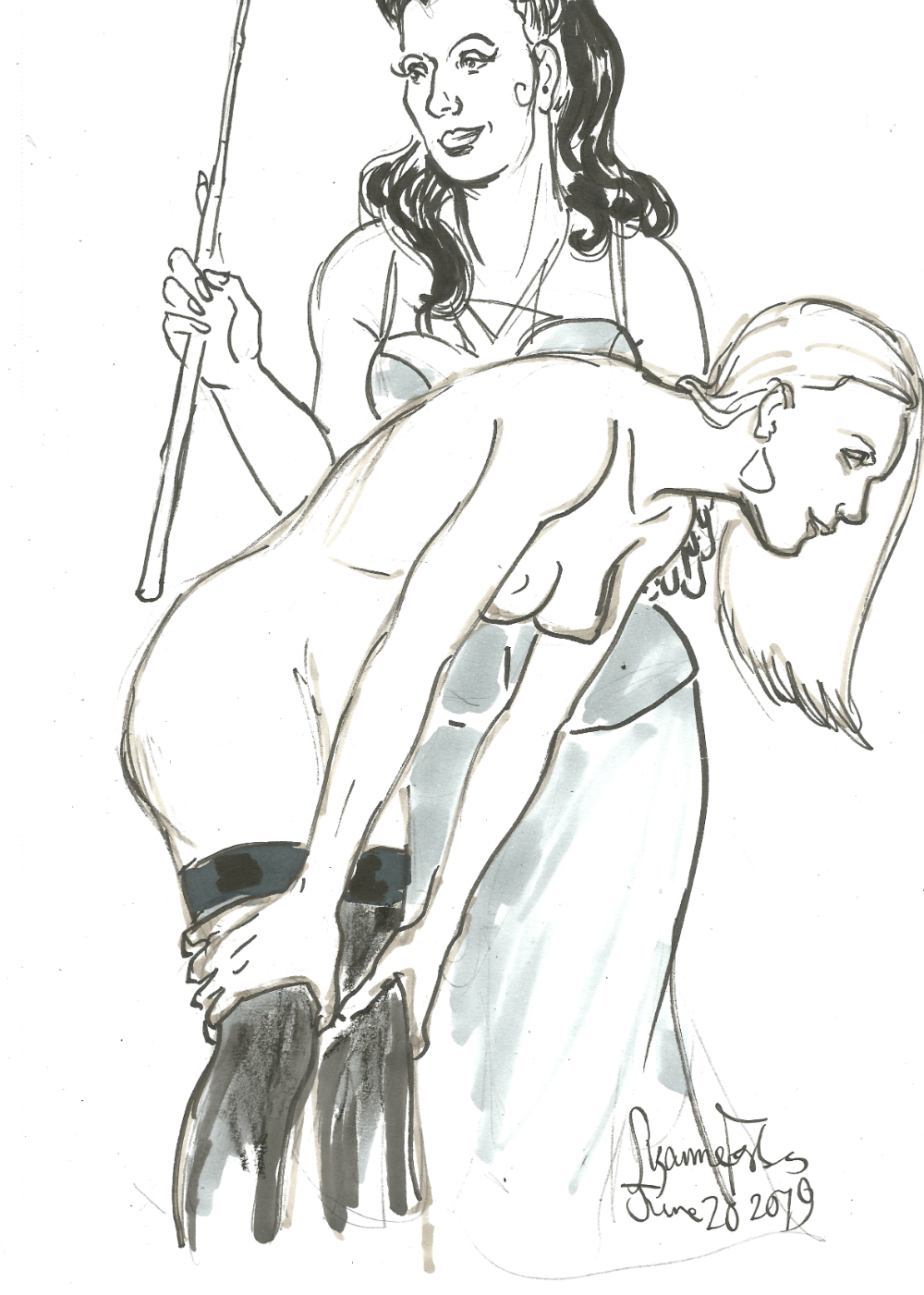 This beautiful girl signed up for caning, and asked Sadie to cane her until – "Until when?" "Until I cry!", she said bravely!
The crowd broke into cheers at the young lady's courage.
What a special night of light and darkness, community and kinks, love and pain, on a dark summer night in Neukölln.